Become the pollinator and offset your carbon footprint.
For Earth Day 2020, we developed a plantable paper in the shape of an Earth butterfly. The seeded paper sprouts into wildflowers. This was done in an effort to have a conversation about offsetting our carbon footprint and creating a closed loop narrative solution.

For each butterfly sold, we planted a tree with One Tree Planted's Rwanda Chapter, a co-op led by women reforesting the Gishwati-Mukura forest that was wildly decimated in the 90's.

Butterflies are pollinators of our planet and therefore were the physical representation of this project. We return to butterflies often, as they literally transcend life itself, transitioning from a caterpillar to a butterfly by liquifying and re-growing in their chrysalis with the gift of flight and pollination. This project reminded us that we have the power to pollinate our planet and also make efforts towards offsetting our carbon footprint.
A plantable butterfly.

A first of its kind project, this multifaceted product initiated a conversation on the simple things we can do to offset our carbon footprint. Planting our own gardens plus planting trees with organizations is a start. It will absolutely not save the world, but both are accessible and achievable initiatives.
Social Media
Infographic on Carbon Offsetting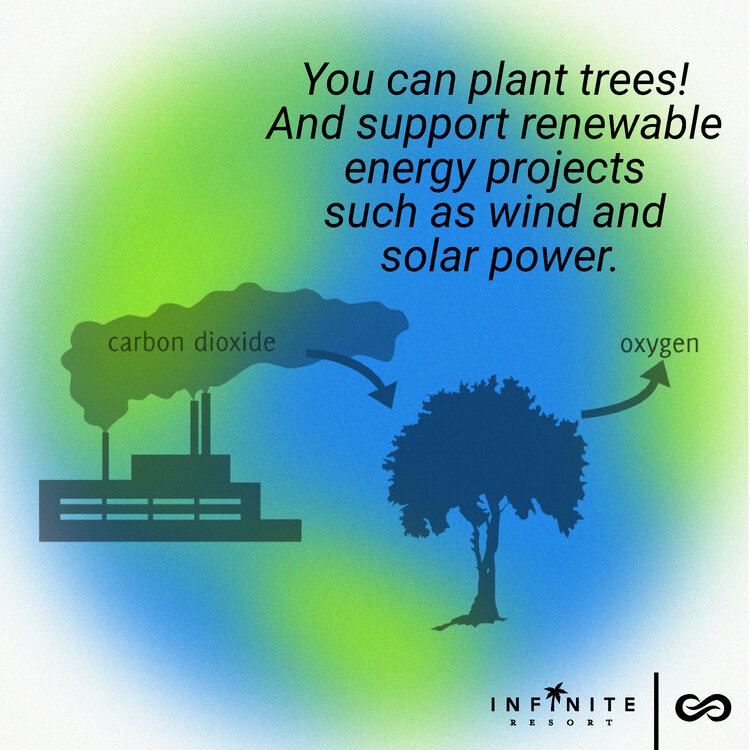 The Rwanda Chapter from One Tree Planted
We donated to plant our trees with a women led cooperative in Rwanda.