EARTH DAY 2019

Launched on Earth Day 2019, Infinite Resort debuted a capsule collection in collaboration with NatGeo photographers. Made of sustainable dresses from recycled plastic bottles, each style took the viewer on a journey around the world using prints in an exclusive, first-of-its-kind collaboration. The dresses featured the elements - Earth, Air, Fire, Water - and tell stories through the work of these esteemed photographers, who have dedicated their lives to capturing the beauty of our planet.




Element:
Earth.
Photographer:
Stephen Alvarez.
Location:
Papua New Guinea.
Content:
Virgin Rainforest.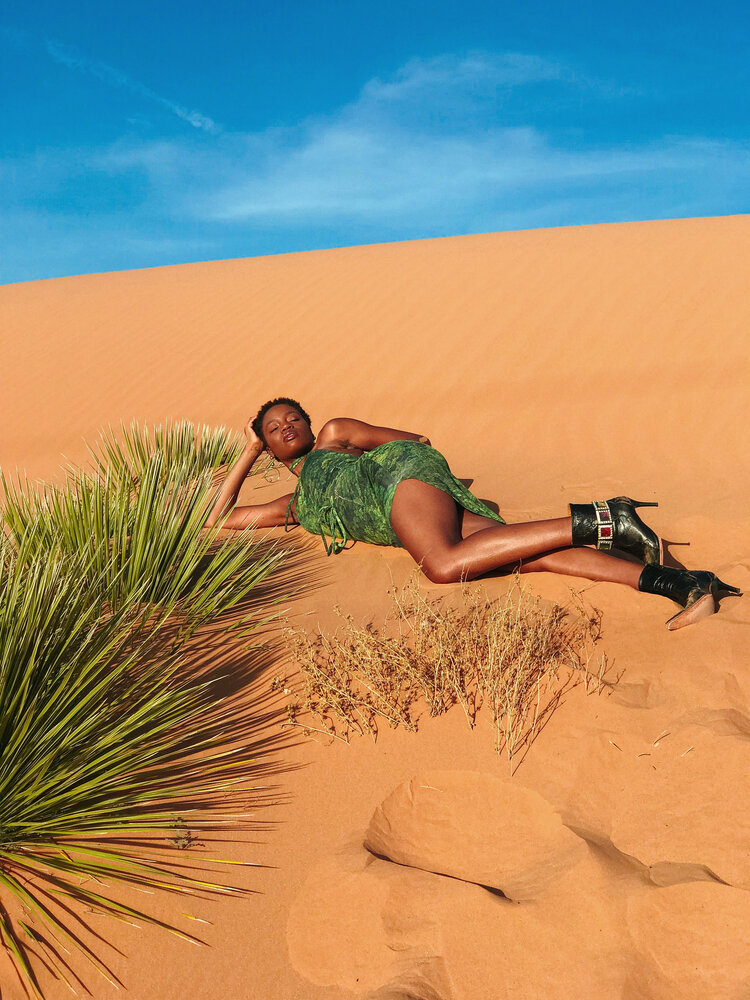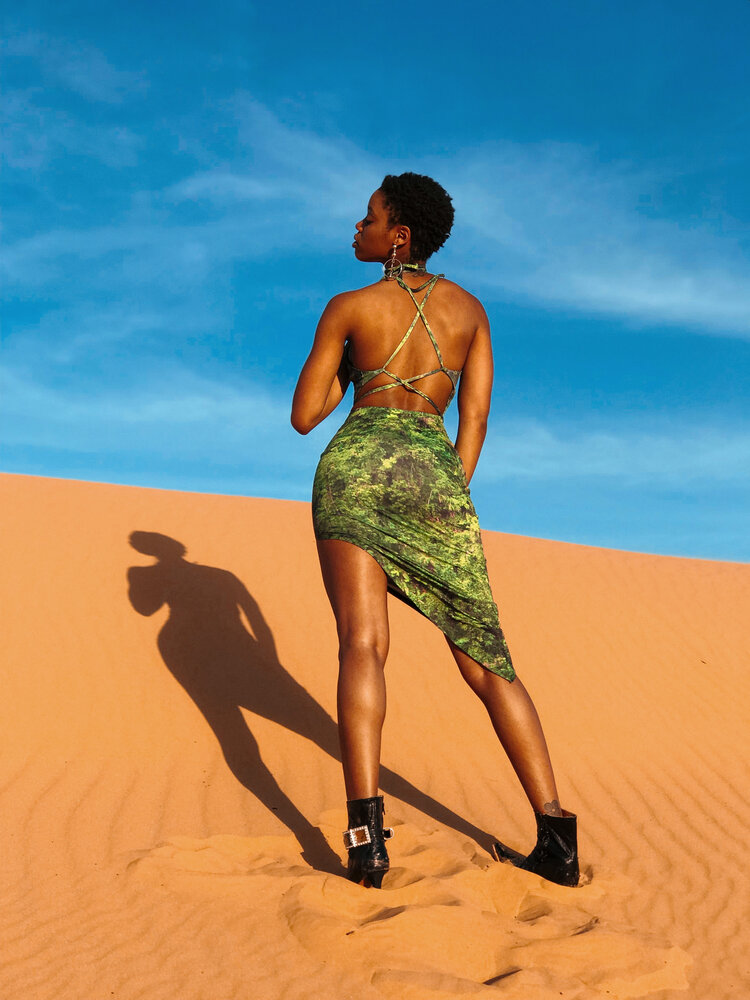 Element:
Air.
Photographer:
Frans Lanting.
Location:
Michoacán, Mexico.
Content:
Monarch butterfly migration.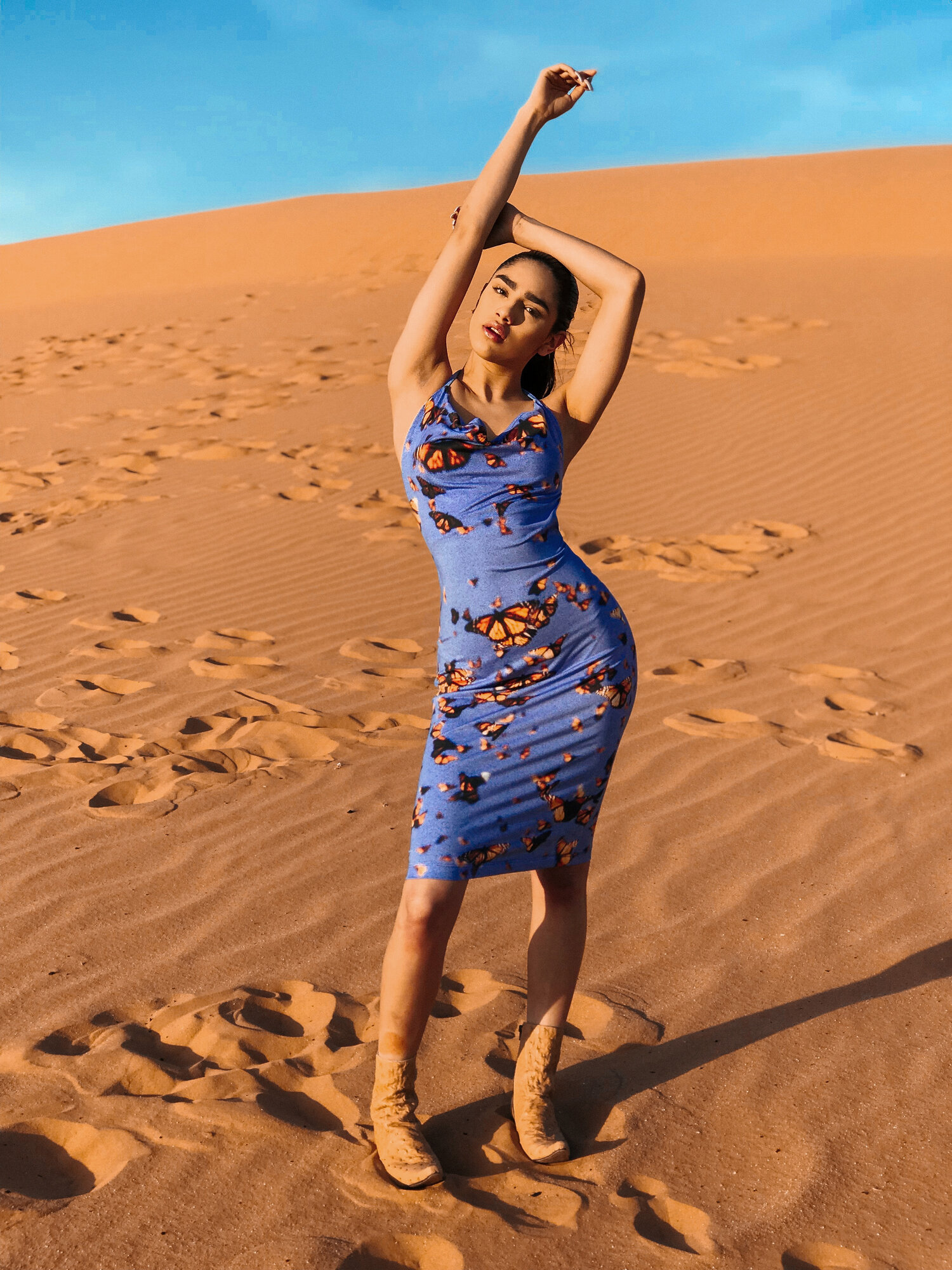 Element:
Fire.
Photographer:
Bruce Omori.
Location:
Mount Kilauea, Hawaii.
Content:
Active volcano.
Element:
Water.
Photographer:
Andy McMann.

Location:
Richelieu Rock Reef, Thailand.
Content:
School of Big Eye Snapper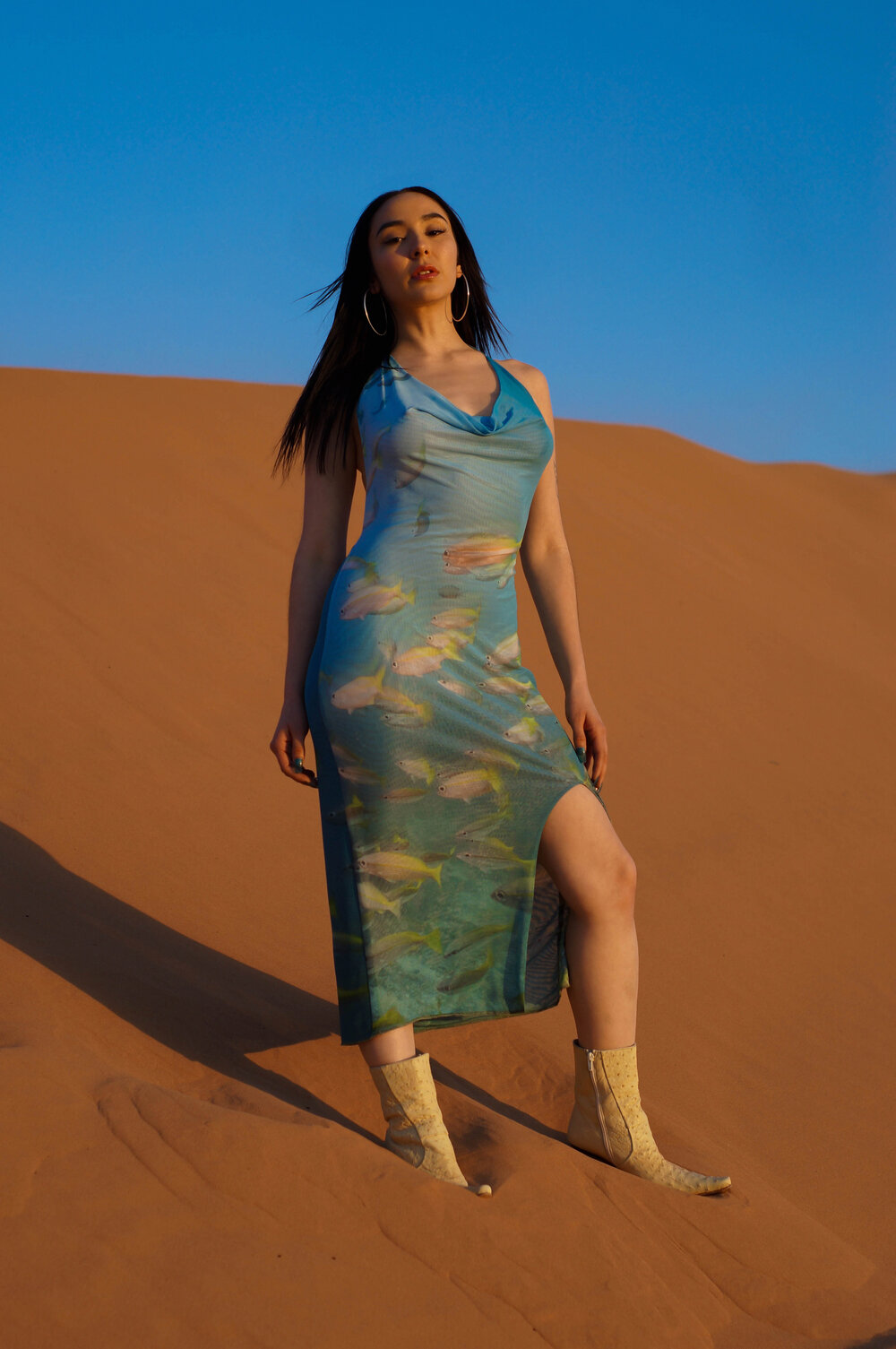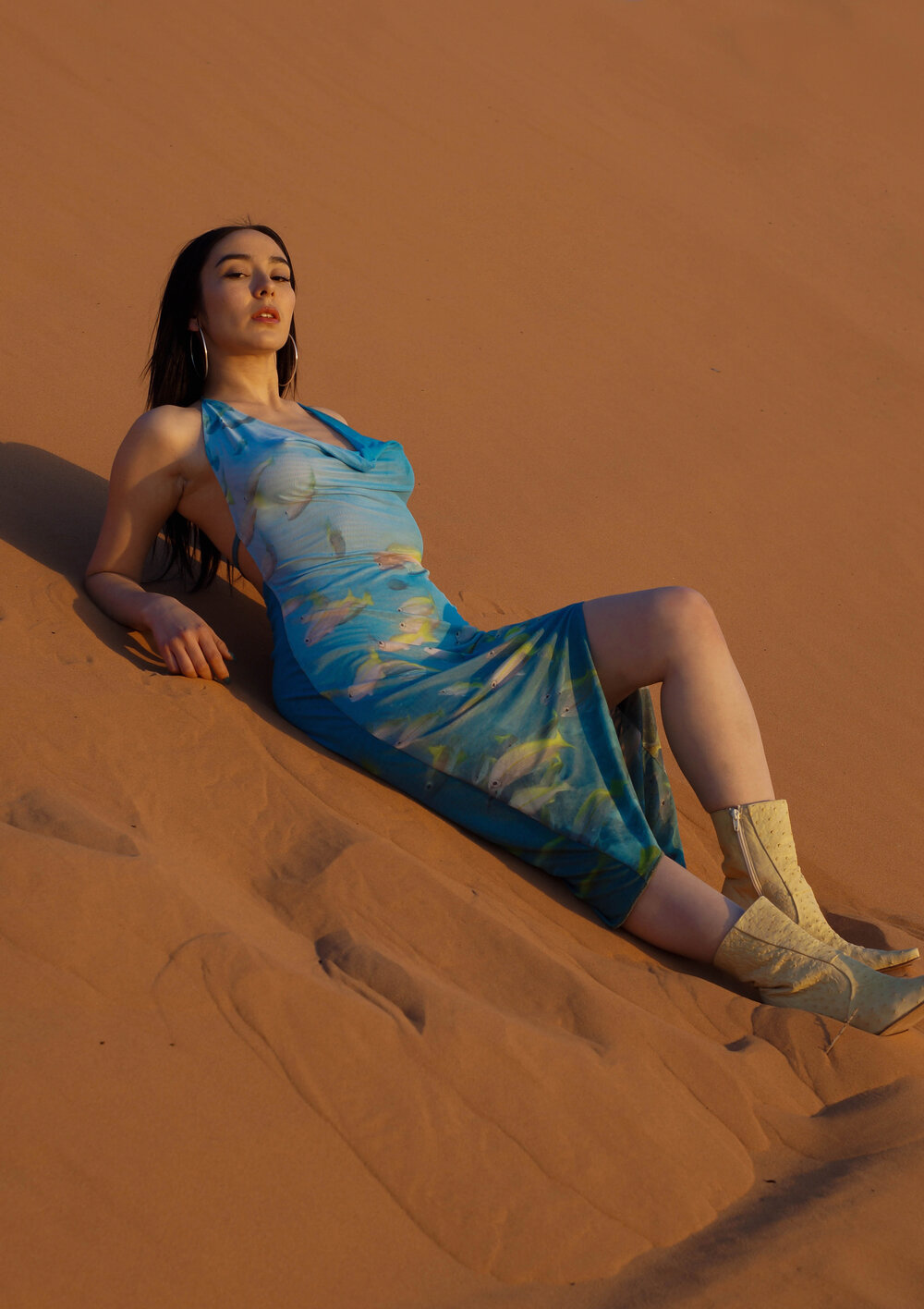 Culture meets nature.
Custom locally made ranchero boots, an Infinite Resort galaxy logo tee, dirt bikers wearing the recycled tie dye "Earth Day is Everyday" graphic hoodie — all details that complimented the campaign. The photoshoot reflected the diversity of the border where cultures of Mexico and Far West Texas diverge to create this off-roading mecca.


Campaign shot by Sergio Acosta and Manny Soto